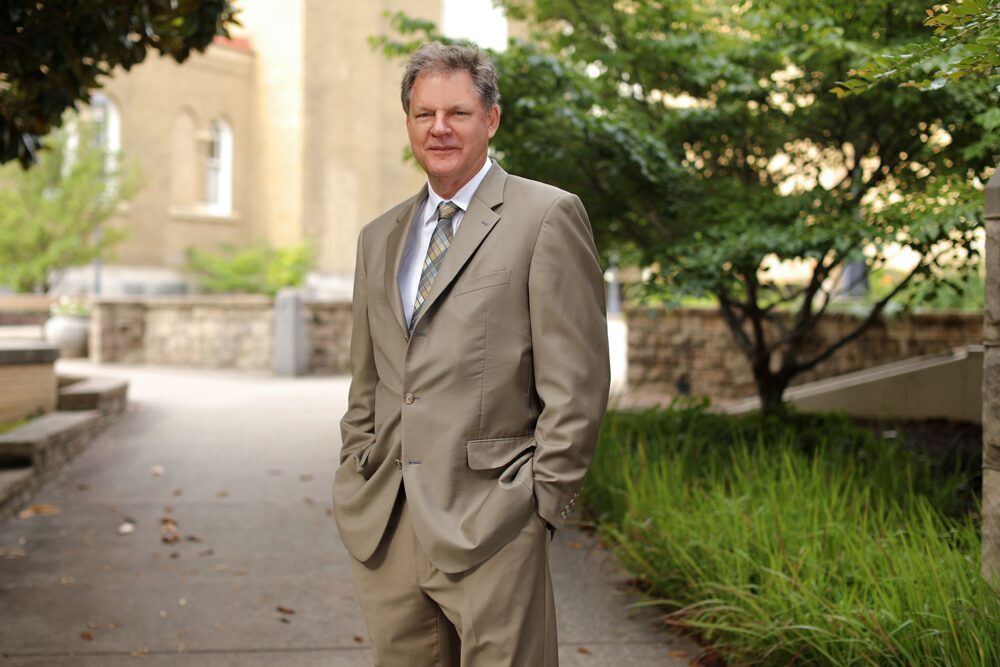 Douglas N. Dorris
Partner
Bio
Douglas N. "Doug" Dorris grew up on a farm in Franklin County. A standout athlete, Doug played baseball at SIU, where he studied journalism. After graduating, he taught school and coached in the Marion school system before going to law school at SIU. Known for his razor wit and personality, Doug is a fearless advocate for his clients. A trial lawyer for over 30 years, Doug knows the people and community of Southern Illinois and brings that expertise into the courtrooms of our area. Doug is persistent when it comes to fighting for his clients, regardless if his case is large or small.He and his wife Michelle make their home in Marion, where they have raised their two boys. Doug is very active in his church and local youth sports, and you'll regularly see him volunteering on the board for Pregnancy Matters or cheering his beloved Cardinals in St. Louis.
During Doug's 36 years of being a courtroom lawyer, he has represented Southern Illinoisans in hundreds of unique and complicated cases, such as:
The young children and wife of a motorcyclist tragically killed by a negligent truck driver
A mother and wife whose bladder was lacerated during a hysterectomy surgery
A retired Southern Illinois coal miner killed after a Japanese heart/lung bypass machine failed in a Utah hospital
A Southern Illinois professional severely injured by an acetylene tank explosion in Florida
A young IBEW electrician badly injured by faulty wiring plans
A young Southern Illinois man severely injured when his ATV carburetor malfunctioned
Local investors defrauded by a bankrupt California company
A young laborer severely hurt after a grain silo explosion
Hundreds of Southern Illinoisans injured on our roadways, including cases involving accident reconstruction, data recorders, and "black boxes"
Southern Illinoisans injured while away from home, including in Florida, Georgia, Michigan, Indiana, Missouri, Kentucky, and from Chicago to Cairo.
Bar Admissions
United States Supreme Court
United States Court of Appeals – 7th Circuit
United States District Court – Southern District of Illinois
State of Illinois
Education
J.D., Southern Illinois University School of Law – 1981
B.A., Southern Illinois University – 1977